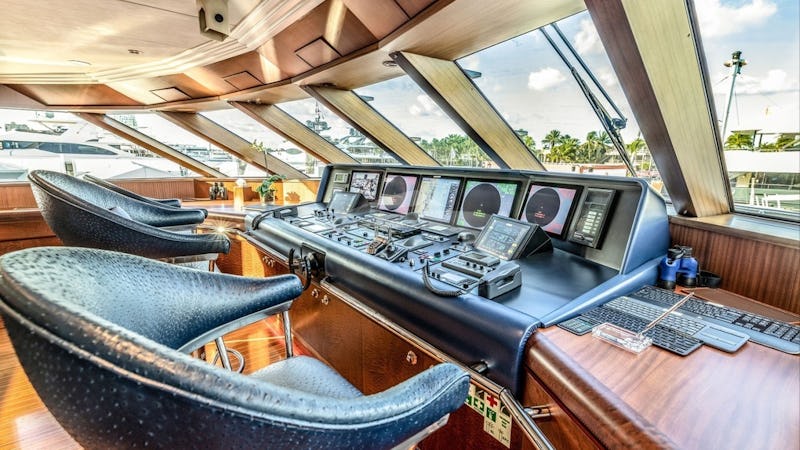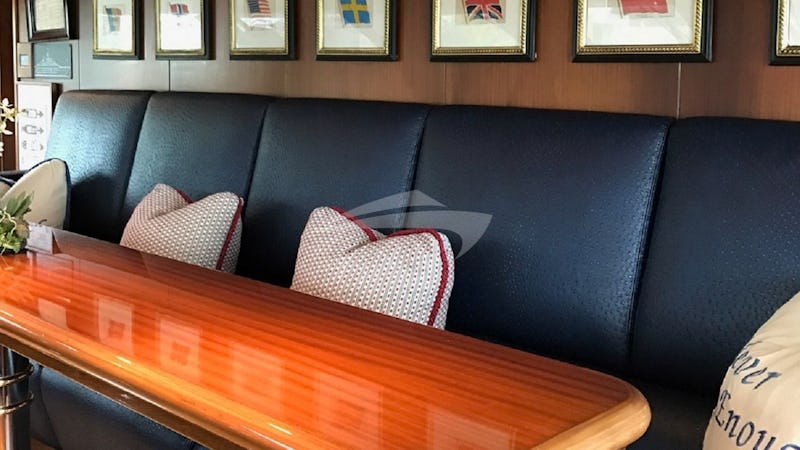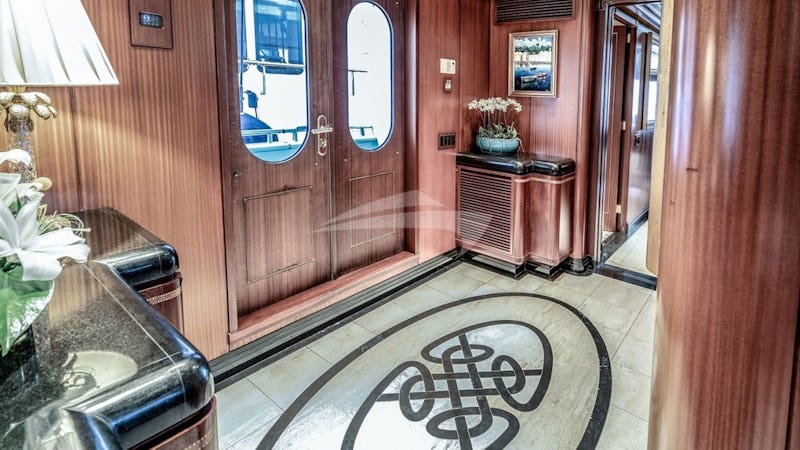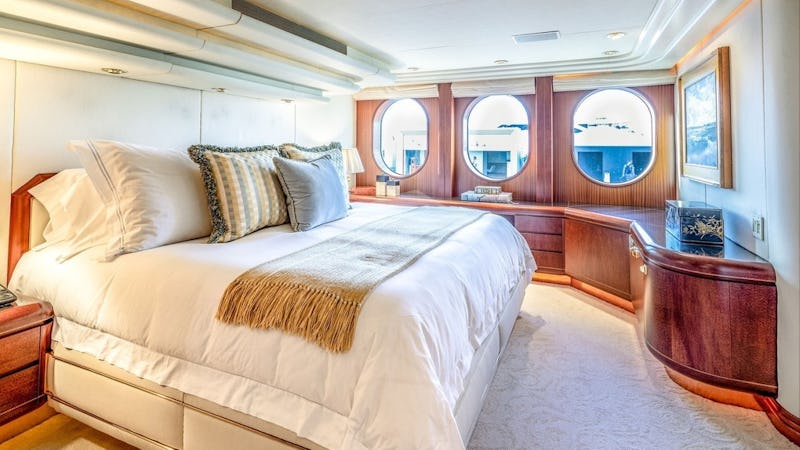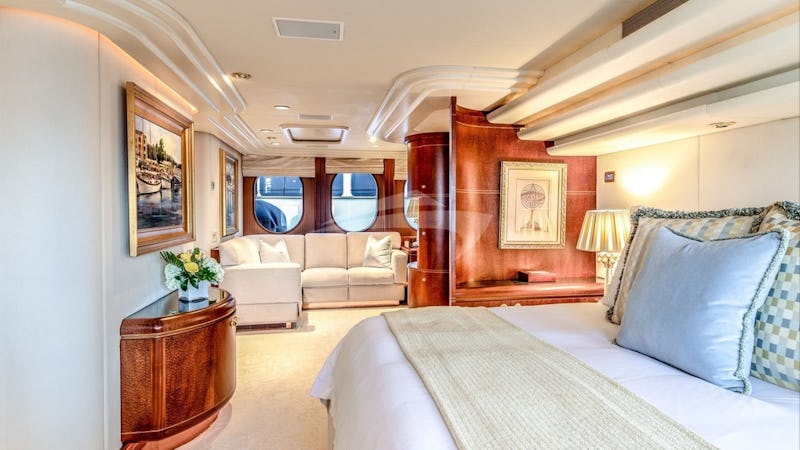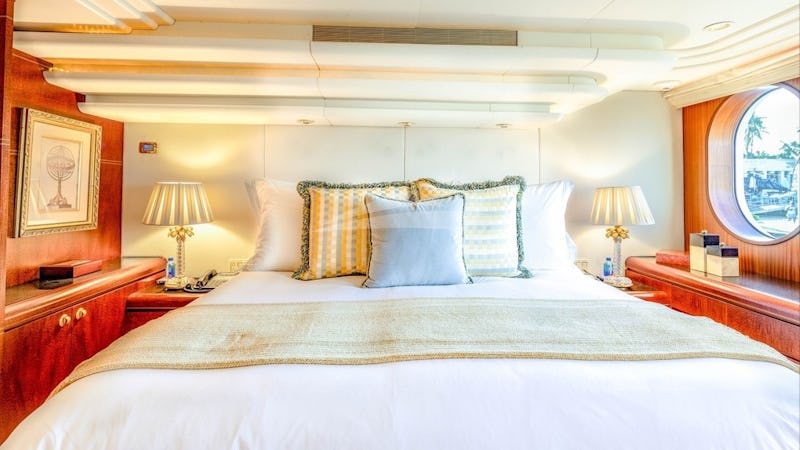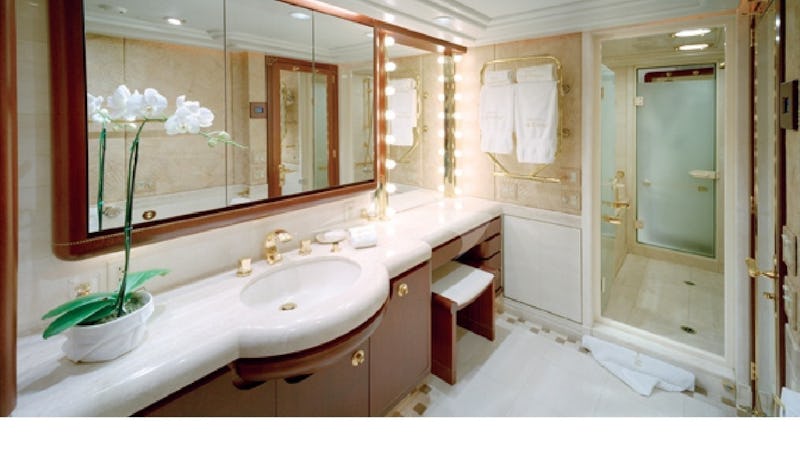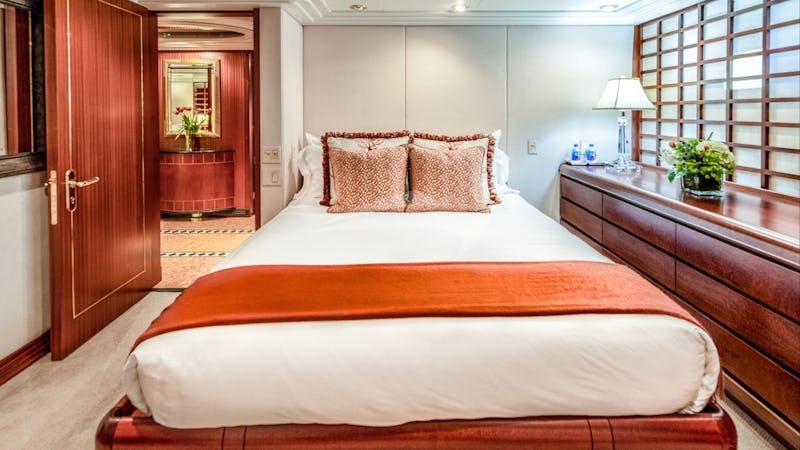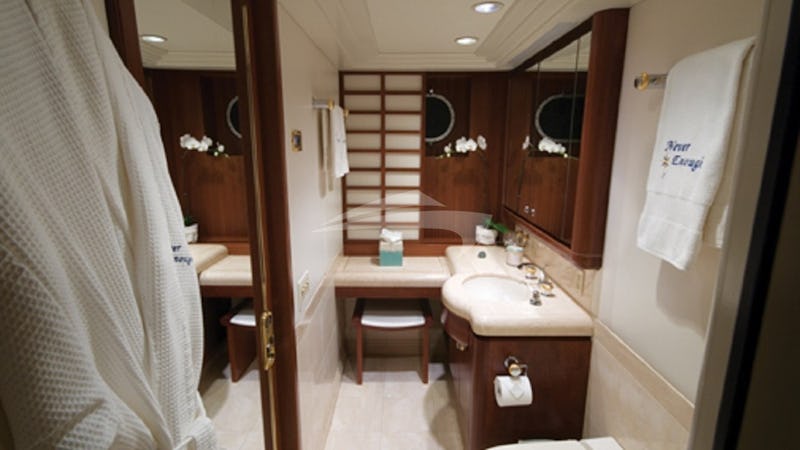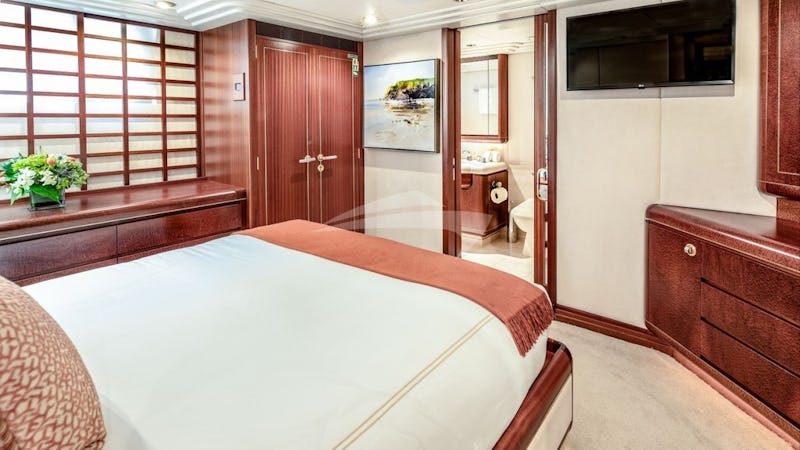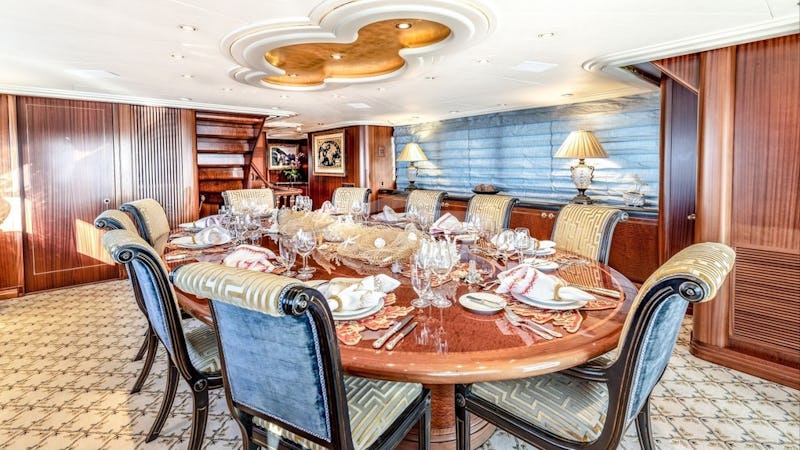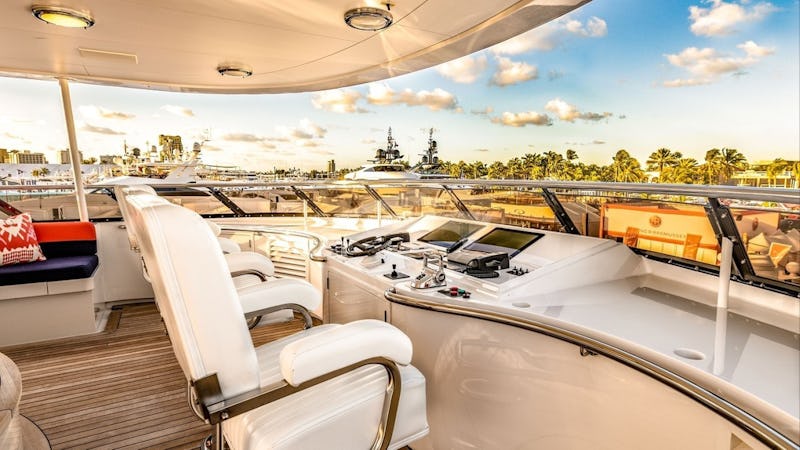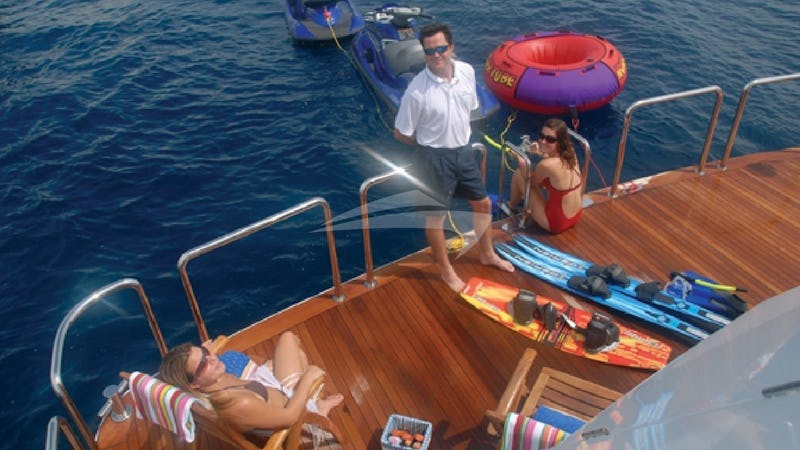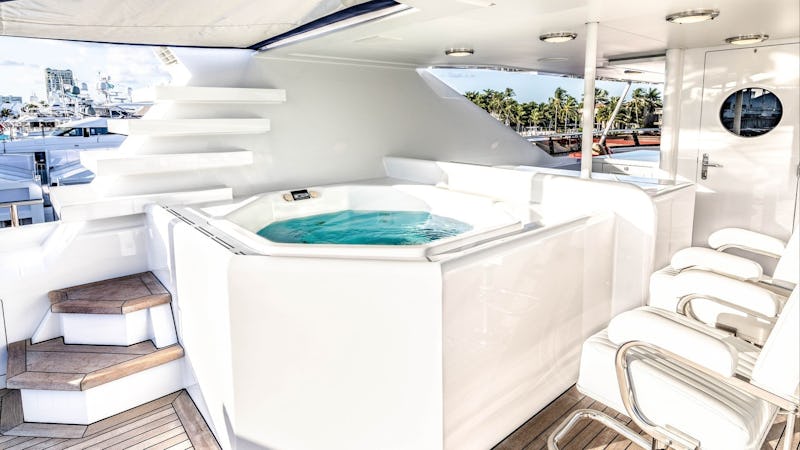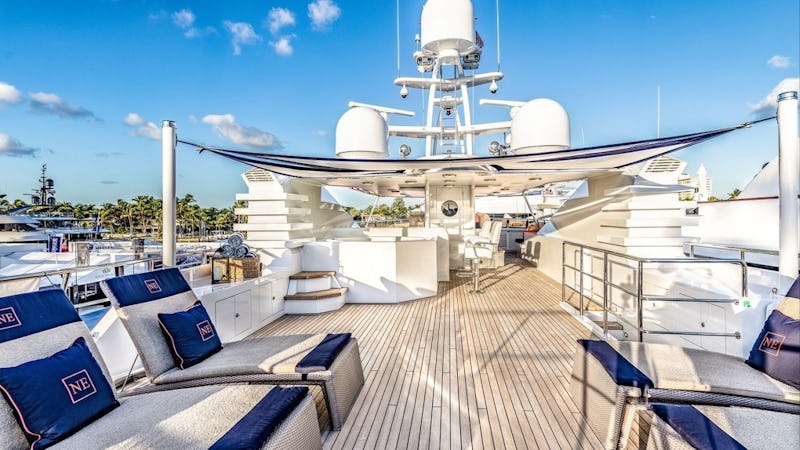 Charter This Yacht
140 ft / 42.7 m
│
7 CREW
│
FROM $115,000
│
10 GUESTS
140ft (42.7m)

27ft 11in (8.5m)

8ft 6in (2.6m)

1992

Feadship

Not known

10

Captain John Drugach III

2018

13kts (24kph)

Stabilisers

Cayman Islands

2x 1692 Detroit engines

No

No
John Drugach Iii
Captain: John Drugach III
John Drugasch- Captain
Captain John hails from Newbury, Vermont in the US Northeast. He has been boating his whole life and began his yachting career at the age of 18. He was introduced to the industry while at college in South Florida and earned a Bachelor's degree in Business Administration. He has spent the better part of 30 years in the industry. John has cruised the Mediterranean, Eastern & Western Caribbean, Eastern Pacific and extensively throughout New England and the Bahamas. Captaining Never Enough is a true pleasure for John. He enjoys traveling; exploring, and ensuring guests have the time of their lives while on board. When not working, John spends time with his wife and their two sons. Some of the family's favorite activities include waterskiing, swimming, traveling, snowmobiling, skiing and all outdoor activities.
First Officer: Istvan Fekete
Istvan Fekete – Chief Officer
Steve was born in Hungary. As a child he learned the basics of swimming and English in the best private kinder garden in the Country. He broke national records and was part of the National team, so he competed in European Championships. When he graduated from high school, he was offered a full sport scholarship to Clemson University in South Carolina. After his professional career in swimming he founded his own swimming club for kids which he enjoyed very much. He got introduced to the yachting industry in 2011 and since than he gained professional experience on US Waters, Caribbean Sea, Mediterranean Sea and on the Indian Ocean on private and charter vessels ranging from 140'- 370'. He was in charge of the exterior of the most well-known yachts in the World. Now he puts all his experience onboard M/Y Never Enough to make sure everyone is safe onboard and the Crew is always one step ahead of the Guest so they can have the best time what they can imagine on a superyacht.
Chief Stewardess: Judit Szabo
Judit Szabo – Chief Stewardess
Judit was born in Debrecen, the second largest city of Hungary. She graduated as an Employment Relations and Social Insurance Expert in University of Miskolc Faculty of Law. Health and sports always has been a big part of her life. She used to be a show-jumping (horse riding) competitor. She loves running, aerobic, swimming and going to the gym. She likes healthy cooking and baking. She is a hard working individual with great attention to detail, and her aim to achieve over and above her own expectations at all times. With a wide range of experiences in the hospitality and tourism industry from United Kingdom, her interest always moved towards the yachting industry. All the previous yachting knowledge, that she gained over the years on charter yachts, now she puts it in M/Y Never Enough, since she is in charge of the interior onboard. She would like to make sure that the Guests enjoy the highest service that they can have on a luxuary yacht.
Bosun: William Moody
William Moody – Bosun
William has spent most of his life living in a small town just outside of Burlington, Vermont. Having just finished high school. He is taking a year off to travel and see the world, before returning to school work at The University of Vermont. While not studying in high school William loved to be outside. Living in a place so oriented around outdoor activities he took an interest in almost everything the area had to offer. A particular passion for him was sailing. Throughout high school he raced and took trips on sailboats that would ultimately end introducing him to the yachting industry. Now he loves working hard and living simply on board M/Y Never Enough, where he is surrounded by a crew of like-minded people.
Stewardess: Melissa Benton
She grew up in Lake Oswego, Oregon. Being from the Pacific Northwest she has a great love of nature and enjoys physical activities outdoors. Some activities she participates in include snowboarding, rock climbing, kayaking, wakeboarding, tennis, paddle boarding, swimming and scuba diving. She is PADI open water certified since 2002. She has earned a Bachelor of Arts degree in interior design and cultural studies from Marylhurst University. After years of traveling the world rock climbing she began a career in yachting to fulfill a dream of working on boats. When not on the boat you will find her sweating it out at the gym or relaxing with a good book. Her upbeat attitude, professionalism and passion for ensuring guests have a memorable time onboard M/Y Never Enough make her a wonderful team member.
Chief Engineer: Volkan Ozdas
He was born in Trabzon, Turkey in 1987. He lived and studied in Istanbul, Turkey. He graduated from Ziya Kalkavan Marine Academy in 2006. He started to work on commercial ships and gained skills over four years. Then he realized it is not the thing that he wants to keep doing in his life and decided to quit. Since 2011 he worked on different size motor and sail boats and have acquired experience in seafaring along various routes across Aegean and Mediterranean. He travelled around the world almost 40 countries. He is easy going, team player and focused person. He loves travelling, fine arts and cooking. He is certified dive master and surfing instructor. His goal is having successful charters and happy guest on M/Y Never Enough.
NEVER ENOUGH feedback
CLIENT to owner
Please forgive the intrusion of me writing to you directly. 
I'm writing to congratulate you on having an exceptional crew on Never Enough. I was lucky enough to charter your yacht recently in the Caribbean. During our trip, John Drugach inspired supreme confidence, but more importantly, is equal parts professional and personable.  He has instilled a culture of positivity and attention to detail up and down the entire crew. 
As you undoubtedly know, building anything of lasting value requires leadership and a culture of success. I believe you are fortunate to have a great leader in John.
Sincerely, John W. United Kingdom
BROKER
Dear All, 
Well what can I say, my client John W. just called and we spoke for 45 minutes on how wonderful their first charter experience was, it was above and beyond what they expected..
Crew made the charter John said, they were absolutely excellent, Captain John was amazing and they just loved him, so calm and professional and had all the answers anytime they had questions.
Patricia's food was out of this world, too much of it but absolutely fabulous food.
Judit and Istvan were fabulous in fact they could not fault any of the crew they loved them all.  I believe they left a 19% tip and are already talking about next October in the Grenadines… 
So thank you one and all for giving my new clients such a good time and making them want to do this again and again.
Sarah
BROKER

Hello Madeline,
Thank you and all NEVER ENOUGH team for looking after the guests so well. I know it wasn't easy client, but they have enjoyed their time onboard and were appreciative to crew's good service. 
 It was a pleasure working with Captain John. He has great 'can do' attitude and is very keen to succeed in delivering the best possible service! 
Best,
Agne 



BROKER

Dear Captain John, Never Enough crew and Madeline,
I wanted to start by saying thank you to all of you for helping me with this. I know there was a lot of extra communication ahead of time as this was their first charter and I truly appreciate all of the team effort. Madeline, always pleasure working with you and I look forward to doing more charters with you in the future.
Captain John and crew, thank you for the above and beyond effort from the very beginning and the terrific " can do"  attitude.  As they conveyed to you, everyone really enjoyed the yacht, the trip and especially the crew.  Mr. R. made a special point to start with telling me that they really thought the crew was awesome and that they realized and saw how engaged everyone was. They could see other yachts and crew around them and one of the points I made about a family charter was that great crew really make it even better. He commented several times that the entire crew was friendly, happy, engaged and truly wanted to please everyone, do all they could for the children and be involved.  This made a huge impact and thank you.
Some of the comments I especially loved are below…
" the trip was phenomenal"
"every details was taken care of by the terrific crew"
"the kids had the time of their life and the crew went above and beyond to make sure they were safe and having fun"
"we would love to charter again and especially with this crew"
In my opinion a successful charter takes team work . Please pass along my gratitude to the owner for providing a top quality boat, excellent charter crew, great yacht charter management and marketing materials
Sincerely, Nicole
Indoor audio system, TV saloon, 32ft/9.8m Boston Whaler, Assorted water toys, Floating mats, Inflatable floating island, Kayaks multiple, Kneeboard, Tube - towable, Wave runners multiple (sitdown), Deck shower, Exercise equipment, Fishing gear - heavy, Jacuzzi in master cabin, Jacuzzi on deck, Swim platform
Not Insured, Snorkelling gear
We have identified 3 similar yachts. Would you like to inquire on them as well?
Available in 1 area
Guests 12
138ft 1in / 42.1m
From $120,000
Available in 2 areas
Guests 10
150ft 11in / 46m
From $120,000
Available in 1 area
Guests 10
130ft 11in / 39.9m
From $115,000