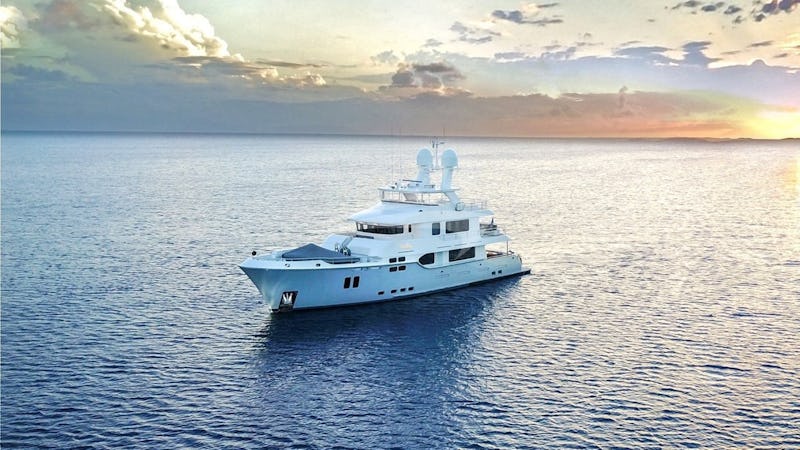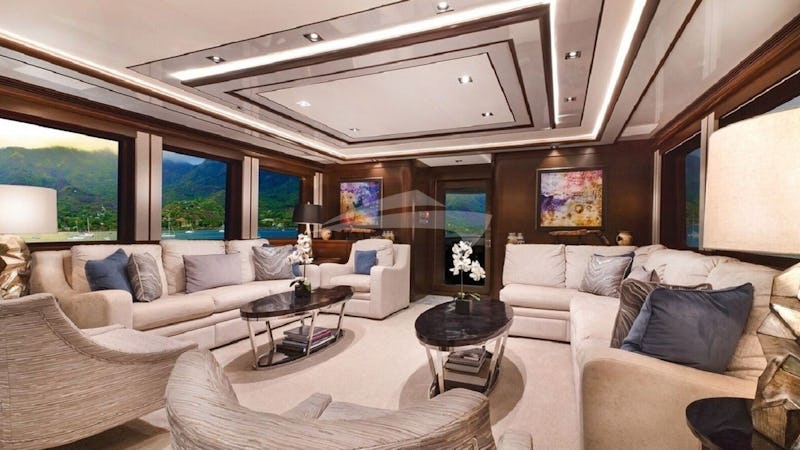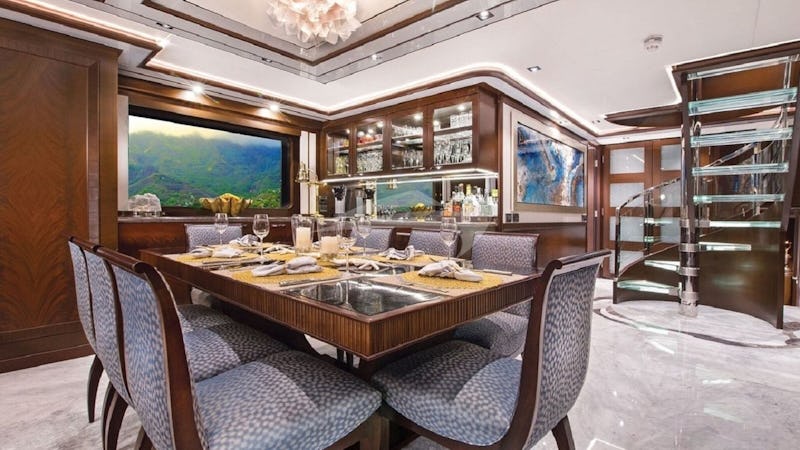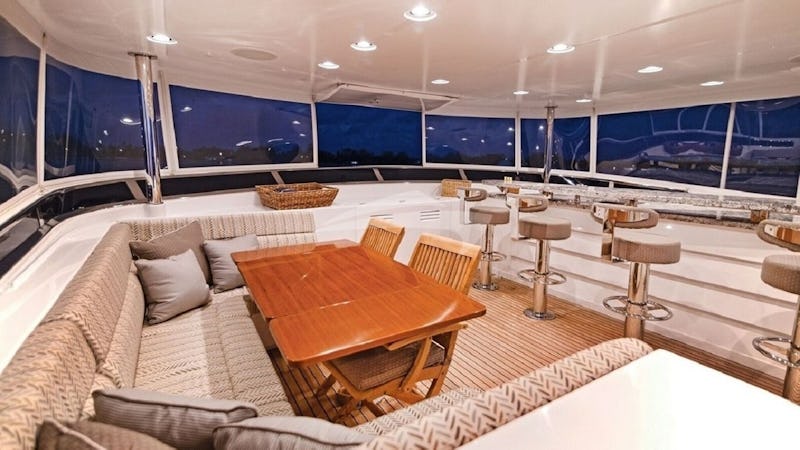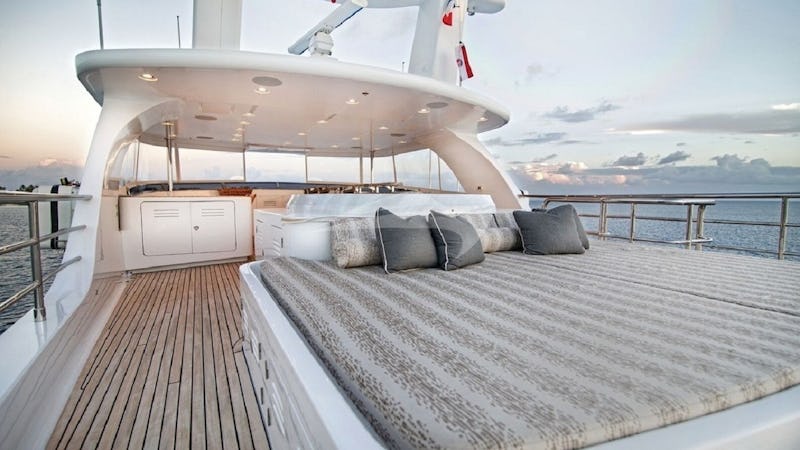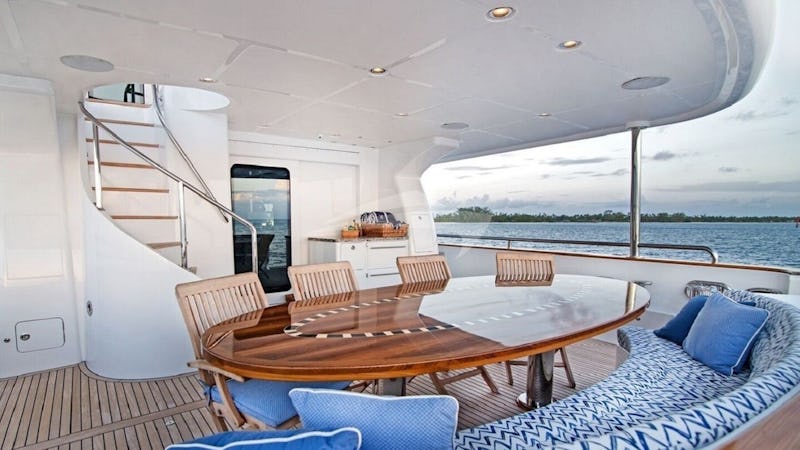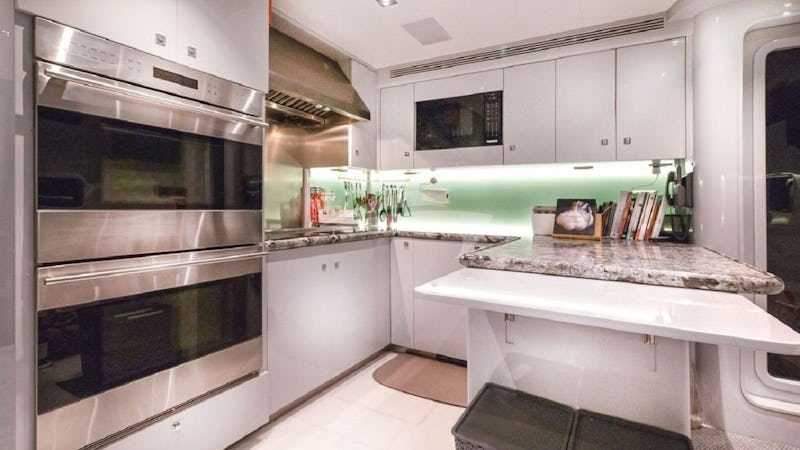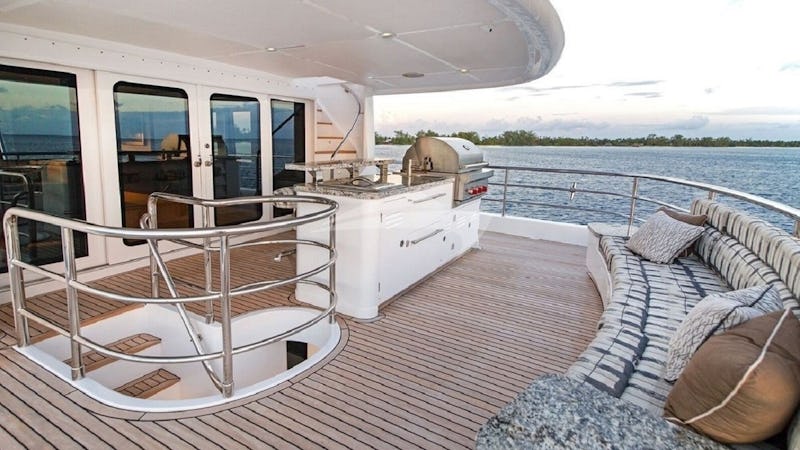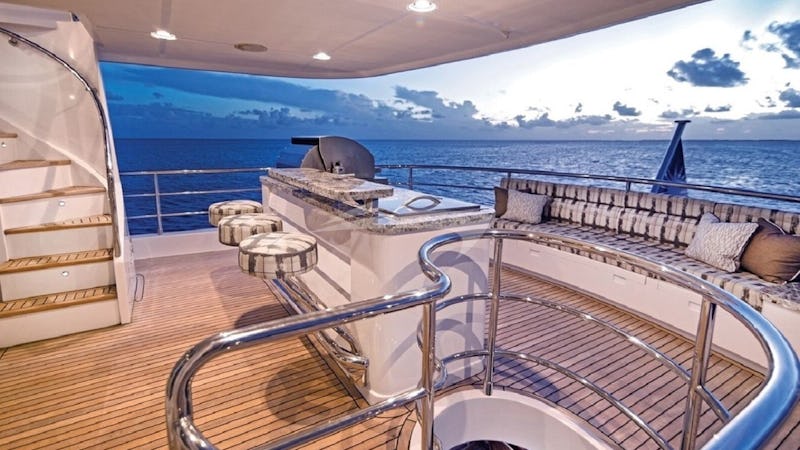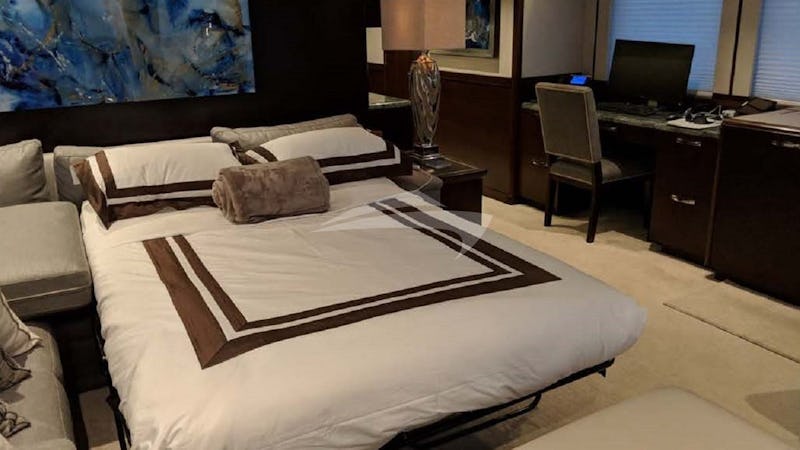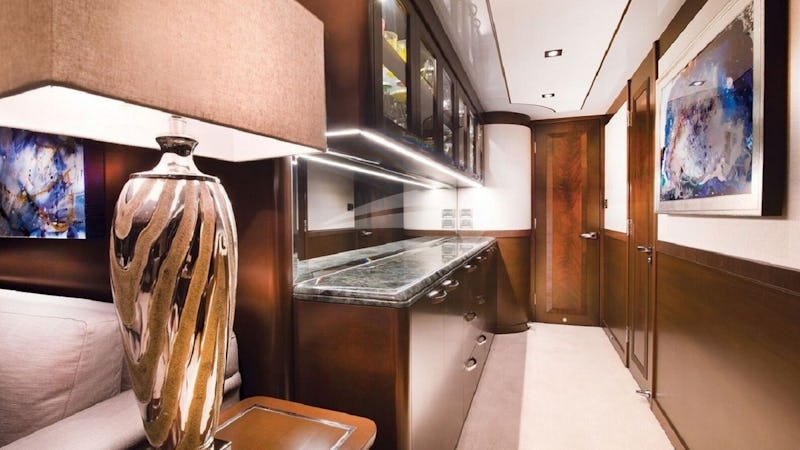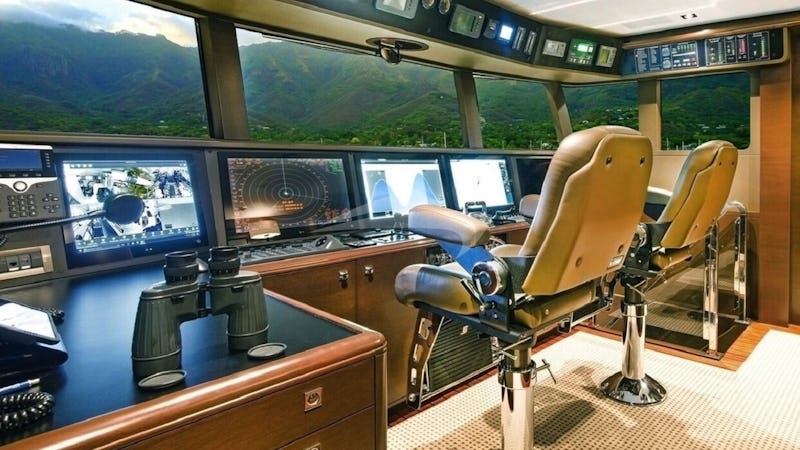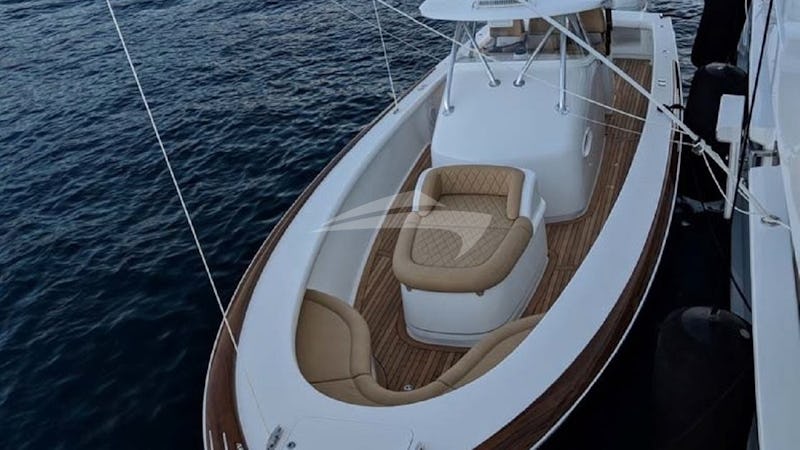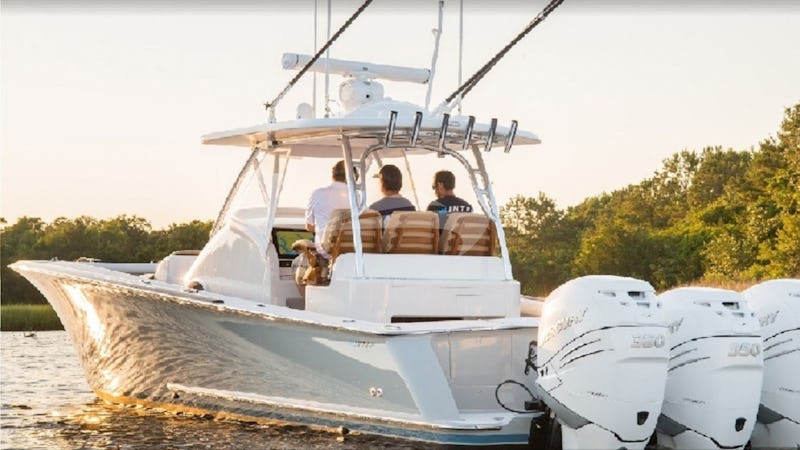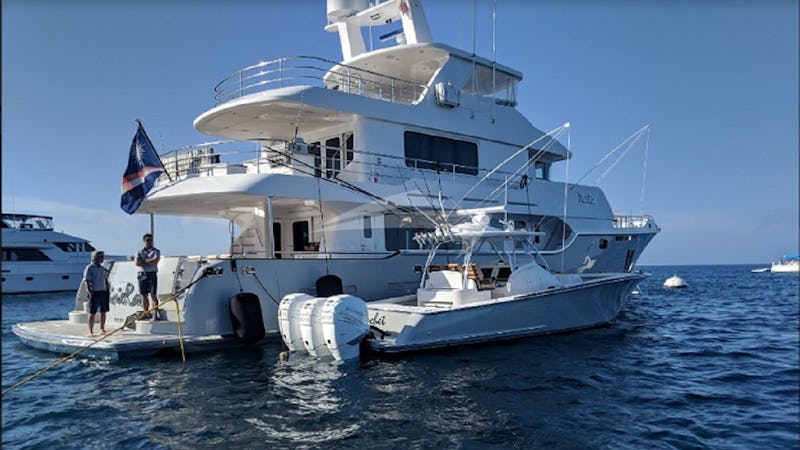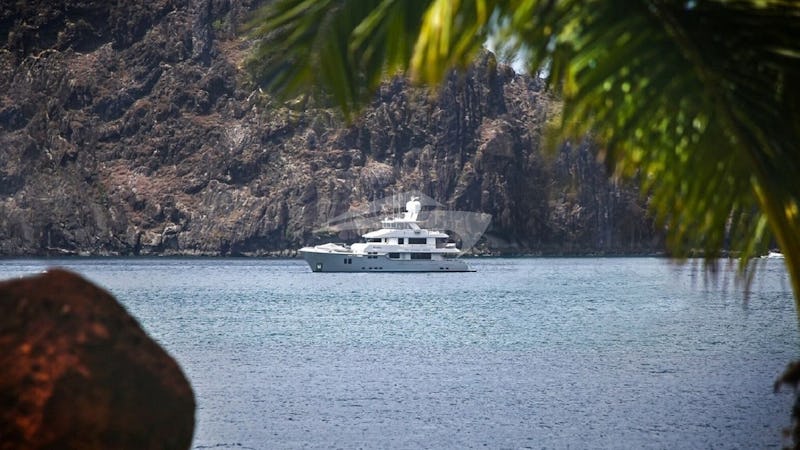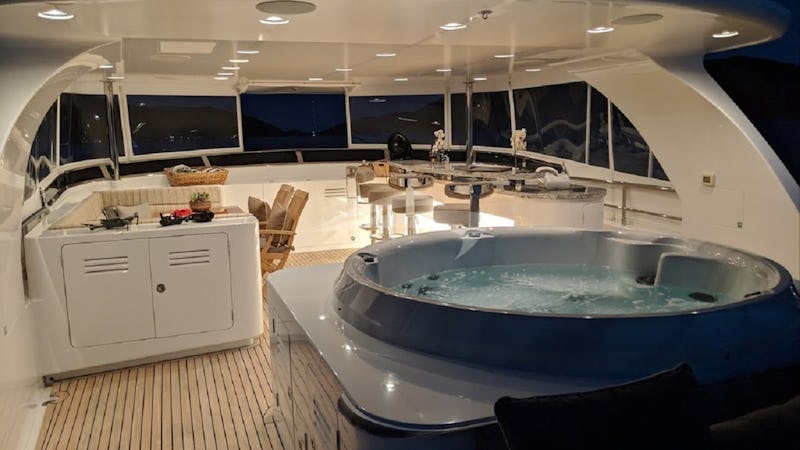 Charter This Yacht
98 ft / 29.9 m
│
5 CREW
│
FROM $60,000
│
10 GUESTS
98ft (29.9m)

23ft 11in (7.3m)

8ft 2in (2.5m)

2017

Nordhavn

Nordhavn

10

Captain Gareth Schwegman

Not known

10kts (18kph)

None

Cayman Islands

2x Caterpillar (C18) 454hp diesel engines

No

No
Captain: Gareth Schwegman
Gareth Schwegman
Captain
Captain Gareth Schwegman was born in South Africa and grew up around the yachting industry. His love of the ocean and seamanship skills was honed in his native South Africa on family sailing excursions off the coast of Durban and Mozambique. His father's sailing school, which specializes in mega yacht crew training, also played a role in Gareth's decision to join the yachting industry and obtain his captain's license. Gareth began his yachting career as a deckhand in 2001 and in 2005 became a captain on the Belle de Jour. Prior to VivieRae II Gareth was the captain on VivieRae another Nordhavn owned by Bob and Sandy Giles. Gareth has been the captain for Bob and Sandy Giles since October of 2012. He was instrumental in the build process of VivieRae II and is responsible for many design ideas that were incorporated during the build process to make sure that VivieRae II was completed to the highest standards.
Gareth is married to Carolyn and they have two boys Josh and Ethan. Carolyn was the chef on the former VivieRae until they had their second child. "Caro" as she is referred to and the boys are welcome visitors to the boat and Mike and Teri have almost become there aunt and uncle.
Gareth holds his MCA Yachtmaster Offshore 200 ton license, MCA Yachtmaster Ocean, MCA Navigation and Radar, MCA General Ships Knowledge, MCA Advanced Sea Survival, and Marshall Islands Endorsements for Offshore and GMDSS certificates.
Gareth has extensive cruising experience in the Caribbean, Central America, and the West Coast of California to Alaska and the entire east coast to New England. Gareth is happy to answer any questions you may have and looks forward to leading guests of M/Y VivieRae II to new discoveries.
Captain (Rotational): Arnold Heins
Arnold comes to Vivierae II with ten years of experience under his belt. His career took off back in 2008 when he started as deckhand on a 76' sailing catamaran. It was a life as a dive instructor and a love for the ocean that lead him to pursue a career in yachting. In 2011 he became Captain on a 58' charter sailing catamaran. Arnold transitioned from sailing yachts to motor yachts in 2013 when he started to run a 100' Hargrave in South Florida and the Bahamas.
Before captaining Vivierae II, Arnold was the captain on board the sister ship, a 96' Nordhavn, Lacey Kay. Arnold ran Lacey Kay alongside his wife and two other crewmembers for almost three years. He cruised with the owners from Alaska to Panama on the west coast, and from Columbia to Maine on the east coast.
He has extensive cruising experience of the Caribbean, Bahamas, New England, Central America and the west coast of America, including Alaska.
Arnold's love for diving, water sports, and spotting the ideal anchorage makes him a great asset to Vivierae II. His passion for people, entertaining and being on the water is evident to his guest and makes for the perfect charter experience.
Stewardess: Lauren Maestas
Lauren Maestas- Stewardess
Lauren was raised in a small New Mexico town. She studied dental hygiene but only to realize traveling was in her veins. She moved to Spain to become an au pair where her love for children and foreign lands made it a perfect fit. In time Lauren worked at a large even company in Madrid. She was able to host lavish events all over Europe, and as many cities were near the sea, she discovered yachting. With a passion for travel, people and the sea, yachting is her dream career. When not busy pampering her guests, Lauren loves to spend time designing event set-ups, exploring fashion and creating new cocktails. Lauren is looking forward to treating you to a wonderful vacation.
Deckhand: Jean De Ridder
Raised in South Africa, Jean was a natural fisherman and hunter from a young age. Yachting came naturally to him as he spent most of his days on the water. At the age of 18 Jean moved to the United States to pursue his dream in yachting. In his spare time Jean enjoys deep sea fishing, wakeboarding, kite surfing, and flying his drone. He is also an accomplished archer having won many international competitions. He is PADI Dive Certification. Jean is keen to share his love for water sports and fishing with you!
Chef: Briar Meades
Briar is from New Zealand, she grew up with her father, a Chef, so naturally a passion for food was quickly instilled into her at a young age. Under his guidance she developed many skills and then Briar furthered her knowledge and skills from her eldest sister who also became a Chef.
After high school Briar moved to Western Australia and spent the next two years living and traveling around Australia. She then settled back home in New Zealand and began her culinary training at The New Zealand School of Food and Wine. Briar worked as a Corporate Catering Chef at a law firm for 2 years before moving to a new venture at Misters Cafe. There she developed a holistic approach to cooking as it was a gluten free, refined sugar and dairy free establishment. Most recently Briar was the sole Chef onboard M/Y Andrea VI for two years, cruising the East Coast of America and the Bahamas.
Briar has attained her level three certificate in Culinary Arts, level three Certificate in food safety and hygiene, STCW 95, and has her open water SCUBA certification.
Briar looks forward to catering to all your culinary needs.
Mate: Matt Cowie
Matt grew up in both Australia and New Zealand, he is an avid surfer who leads a healthy lifestyle and loves life on the water. Growing up near the beach helped shape Matt into the ocean lover he is today, he loves to surf, fish and dive in the world's most beautiful destinations.
This is Matts sixth year in the yachting industry and so far the job has taken him to some of the most beautiful places on the planet with extensive cruising of the Mediterranean, the Middle East, The Maldives and most recently the Bahamas and the east coast of the United States.
Matt has several certifications including RYA Yachtmaster, Offshore RYA, Powerboat level II, Approved Engine Course, Open water SCUBA diver, Diploma in Fitness (AUT University New Zealand) just to name a few.
Matt is looking forward to ensuring you all have a fantastic trip aboard VivieRae II
Dec 28 - Jan 4,  2019 charter
Terrific vacation. We have been on many charters and this was the best yet! Great Yacht. Top, top notch crew!
Courteous, attentive, knowledgeable are all adjectives that apply describing the Captain and crew. Jay was safety-conscious, made us aware of options on a daily basis, thoroughly investigated our alternatives, and planned based on our wishes. Ben and Jon took us on a number of adventures and were great hosts, from a beach picnic to water skiing, kayaking, snorkeling, ATV rides, and more. Very enjoyable hosts. And Lauren was thoroughly delightful.
A bunch of "foodies" were on this trip and Maxine exceeded all our culinary expectations.
Yacht was kept in immaculate condition the entire trip, and it's a beautiful boat, top to bottom.
Captain Jay presented us with our alternatives for each day and we set the pace and activities we wanted. For the time of year we were on the yacht (late Dec. to early Jan.) the pacific side of Panama was amazing! San Jose Island in particular.
Would definitely charter this yacht again. Wonderful yacht. Absolutely outstanding crew.
Please let he owner know how very pleased we were with his outstanding crew (our best yet) and beautiful boat.
Bluray player all cabins, Bluray player master cabin, Bluray player saloon, CD library, DVD library, DVD player saloon, Games console, MP3 music server, TV all cabins, 39ft/11.9m Custom Tender, 16ft/4.9m RIB, 18ft/5.5m RIB, Beach games, Board games, Floating mats, Free weights, Inflatable floating island, Kayaks multiple, Paddleboards multiple, Swimming noodles, Book library, Deck shower, Exercise equipment, Fishing gear - light, Ice maker, Jacuzzi on deck, Sun cushions, Swim platform, Water maker
Not Insured, Compressors, Diving by arrangement, Diving if accompanied, Diving if certified, Snorkelling gear, Wetsuits, 7 Compressors, 7 Tanks, 7 BCs, 7 Regulators,

Diving pre arrange- Hyperbaric Chamber, full dive equipment,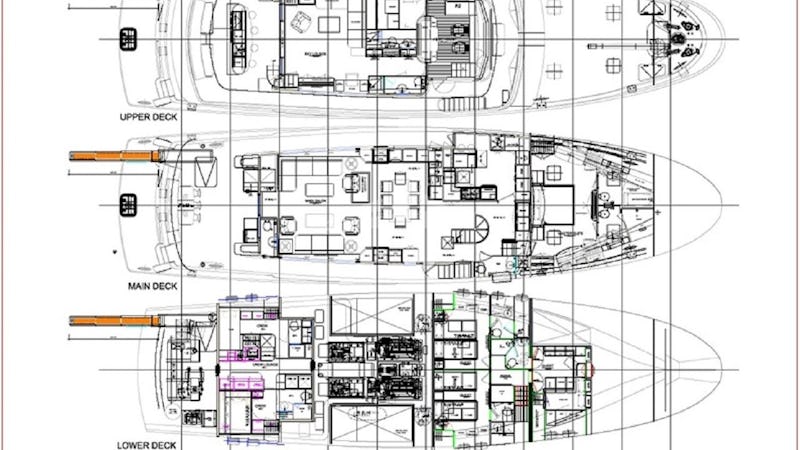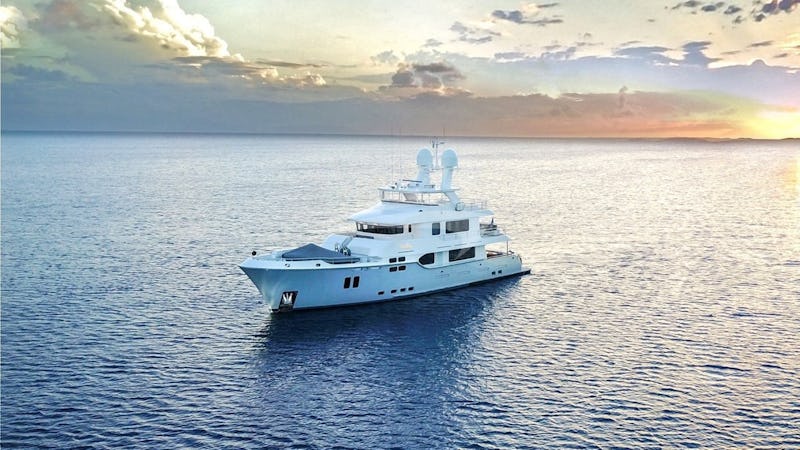 We have identified 3 similar yachts. Would you like to inquire on them as well?
Available in 1 area
Guests 8
99ft 1in / 30.2m
From $60,000
Available in 2 areas
Guests 10
97ft 1in / 29.6m
From $60,000
Available in 2 areas
Guests 8
118ft 1in / 36m
From $60,000