Request a tailored itinerary to maximize your fun and for the best yacht charter experience.
Plan the yacht charter of your dreams with an expert FGI yacht charter specialist at your side.
Receive insider information from a yacht specialist regarding the latest and best of everything: destinations, yachts itineraries, and much more.
Finding the perfect yacht for you and your group is simple, and the options at FGI Yacht Group are endless.
YOUR TURKS AND CAICOS YACHT CHARTER GUIDE
Discover your tranquil paradise on a Turks and Caicos Yacht Charter. These treasured islands of the Caribbean invite you to escape the fast pace of everyday life and indulge in the finest life has to offer. From sunkissed days to spectacular sunsets and breezy nights, getaway from it all on a luxury yacht charter to the islands of Turks and Caicos.
On your own private yacht charter, you'll be surrounded by sparkling waters, sprawling white sands, and rich culture in this tropical oasis. Cruise from island to island in luxury, while you relax with a massage as your stress melts away with the rolling waves. Pick a private beach, a hidden cove, or your own uninhabited island. Your crew will set up for dinner on the shore complete with delicious cocktails. Here, you've landed on your own side of heaven. Hop on a wave runner and go island hopping. Jump on your tender to deep-sea fish for the ever evasive marlins, or play golf at the award-winning Provo Golf Club.
With so many options, all you have to do is decide. Let your superyacht crew work out the details. Your wish is our command on your Turks and Caicos yacht charter.
YACHTS FOR CHARTER IN THE TURKS AND CAICOS
ENJOY YOUR TURKS AND CAICOS YACHT CHARTER
Diving- Boasting the third largest barrier reef around the globe and magnificent sheer walls, the Turks and Caicos islands welcome divers of all skill levels. There are endless diving opportunities, due to the islands sitting on a plateau that's 7000 feet above the ocean's floor. On the south side, dive the extraordinary vertical wall and swim through the sand chutes and canyons. Go wreck diving around Providenciales, where there are numerous interesting and unique sites. There have been over 1,000 wrecks around these Caribbean islands. Explore the wide variety of vibrant marine life, who call the reefs surrounding the islands their home. For an exceptional diving adventure, dive at night to view an enhanced display of warm colors as well as many intriguing sea creatures that can only be seen at night. From the tiniest sea creatures to a wide array shark and fish species to coral and sponges, this underwater kingdom is brimming with activity for you to discover on your Turks and Caicos yacht charter.
Snorkelling in the Turks and Caicos
Beaches- The unrivaled beaches of Turks and Caicos are consistently voted the best of the Caribbean. Catch a thrill by spending the afternoon parasailing over the crystal-clear waters of Grace Bay Beach, world-renowned and voted the world's best many times. Spend the day kayaking or stand up paddle boarding at Leeward Beach. Take a trip to Mudjin Harbour and view the soaring limestone cliffs as you stroll the white sands, exploring the enchanted caves and watching the surf break. Go kiteboarding on the turquoise waters of Long Bay Beach. Anchor out at sea and tender in to go horseback riding on Blue Hills Beach as the sun sets. This is a perfect opportunity to take memorable pictures. Return to your yacht for drinks on your sundeck under the stars. Many remote beaches, such as the famed Malcolm's Road Beach, await your arrival. Find your own side of paradise along these Caribbean shores on your Turks and Caicos yacht charter.
Beach in Turks and Caicos
Fishing- The islands of Turks and Caicos are renowned for their world-class sportfishing. Providenciales is the heart of fishing here, hosting several annual fishing tournaments. However, there are plenty of opportunities to fish around all the islands. Go reef fishing with the kids and watch as they light up with excitement when they reel in their first yellowtail snapper. Flyfish in the mangroves or flats for bonefish. Take a thrilling deep-sea fishing expedition and reel in a record-weight marlin, or maybe you'll catch wahoo for your chef to prepare on the grill. Your expert yacht crew will guide you to secret fishing spots hidden in these crystal-clear Caribbean waters on your Turks and Caicos Yacht Charter.
Fishing in Turks & Caicos
History- These salt producing islands are suffused with a diverse history sure to captivate you. Visit the 60-foot lighthouse on Grand Turk Island, which used to warn sailors of the surrounding reef. Then head over to the Turks and Caicos National Museum to uncover fascinating historical details. While on this island, be sure to check out the Grand Turk Salt Salinas. These remnants of the salt production industry date back to the 1700s. On Salt Cay, take a trip to the Dunscombe Point Millworks' property, where you can see the remains of the old stone mill and a small lagoon. Salt Cay is also a great whale watching spot. There are also plantations you can visit such as Cheshire Hall Plantation and Wade's Green Plantation, for a glimpse at the colonial history of the islands. Don't miss the Sapodilla Bay Hill Rock Carvings, made by shipwrecked sailors in the 1700s and 1800s. These islands are filled with even more hidden historical gems for you to find on your Turks and Caicos Yacht Charter.
Dining- From fresh seafood to international cuisine, expect a wide range of dining options at this destination with Providenciales the culinary hub. Feast on succulent lobster at Grace's Cottage, the talk of Provo. Make reservations at Coco Bistro and try their delightful conch soup. Dine oceanside at the Infiniti Restaurant & Raw Bar, where you can relish sea-to table meals and the excellent ambiance. Just remember, you can always enjoy the comfort of your luxury Turks and Caicos Yacht Charter, where your five-star service and an exquisite menu awaits you.
Beach Restaurant in Turks & Caicos
PLANNING A TURKS AND CAICOS YACHT CHARTER
The Best Time To Go- To avoid the tourist season and crowds that flock to the islands, book your Turks and Caicos yacht charter in April through May. There is a rainy season and the threat of hurricanes from June to November.
Weather- The weather in Turks and Caicos is hot and sunny all year. The average temperature hovers around 77 °F in January to March, and the average is 82 °F in June to October. The low stays above 68 °F the majority of the time, while the high ranges from 95-99 °F.
Airports- Each of the eight inhabited islands of Turks and Caicos have airports. The two international airports are Providenciales International Airport (PLS) and Grand Turk JAGS McCartney International Airport. However, only Providenciales has regular flights and is the recommended airport.
Marinas- In Providenciales, IGY Blue Haven Marina accommodates cruising yachts and superyachts up to 220 feet, and Turtle Cove Marina offers berths for yachts up to 130 feet.
Call us today for an itinerary customized to your dream Turks and Caicos superyacht charter.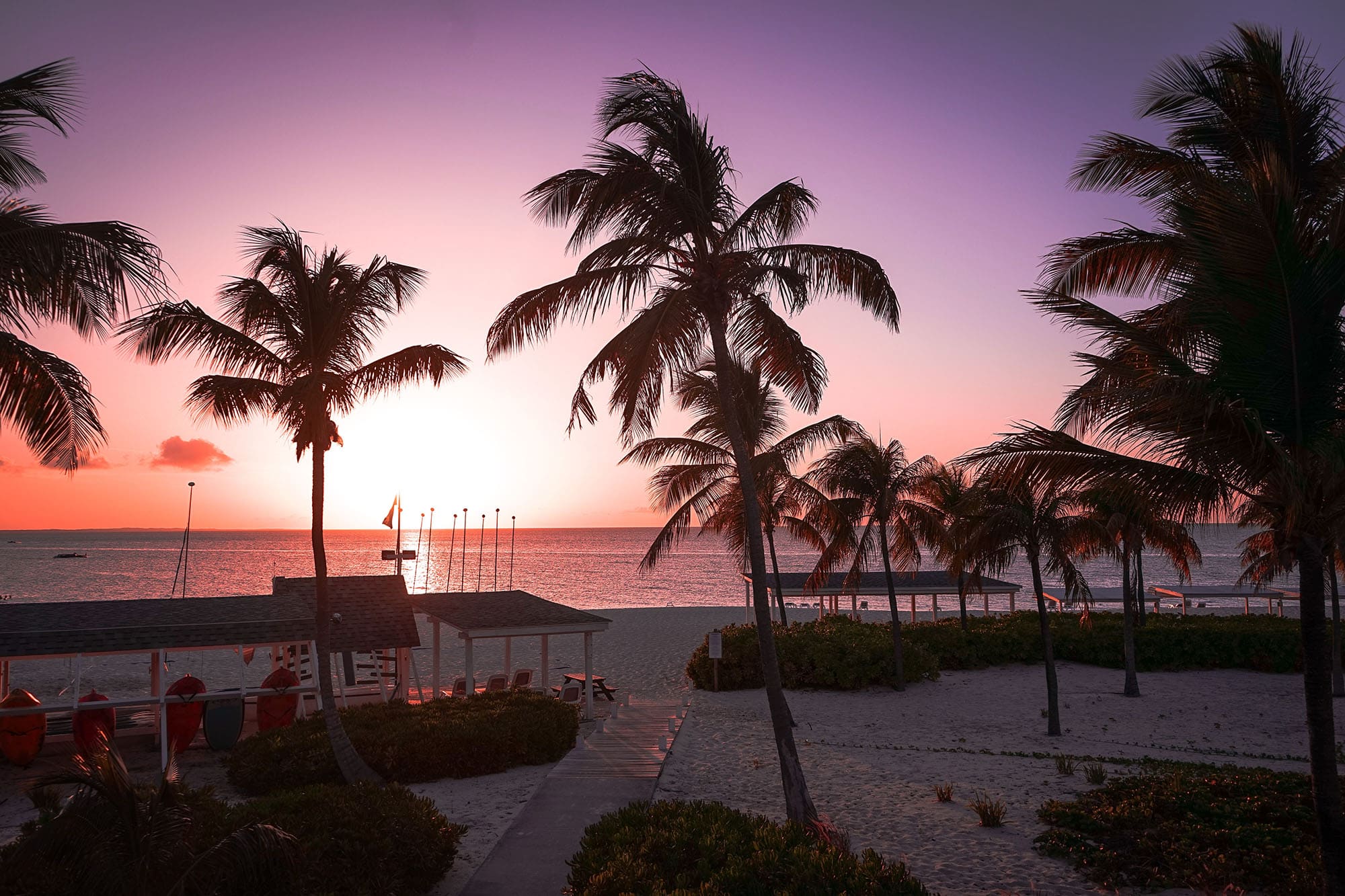 YACHTS FOR CHARTER IN THE TURKS AND CAICOS BY PRICE
Do you have any questions?
Swim or parasail at Grace Bay Beach
Dive the wall sites of the western Caicos Banks
Jet Ski around the rocky shorelines of Sapodilla Bay
Go whale watching at Salt Cay
Parasail at Grace Bay Beach
Browse the brilliant art galleries of the Grace Bay Region
Kayak the Wetlands
Snorkel Smith's Reef
Visit Chalk Sound National Park
Go Horseback riding at Long Bay
Hike Bird Rock Trail
Currencies
Eastern Caribbean and US dollar
What to Know About Yacht Charter