Experience a Superyacht Charter
There has never been a better time to book your dream yacht charter. Whether you're looking to cruise through the crystal-clear waters of the Caribbean, get your pulses racing with family water sports, or explore some of the world's most remote regions, FGI will find the perfect superyacht charter for you.
Luxury Yacht Charter
Luxury yacht charter is an unrivalled experience, incomparable to any vacation you might find onshore. On a yacht charter, your luxury accommodation travels with you every step of the way as you visit the finest yachting destinations in the world, from the Mediterranean and the Caribbean to farther-flung bucket-list locations, like Antarctica or the South Pacific. Along the way, you are pampered by a dedicated yacht crew who provide seven-star service and customize the entire experience to meet your needs. You can choose to stay healthy, training with the yacht's onboard fitness or yoga instructor, or you might decide to switch off entirely and indulge in some much needed time off. It's up to you.
Our best yachts to charter in 2021 offer an unforgettable stay on board, whatever your requirements or budget. Thrill-seekers relish in getting their pulses racing on the water, taking their pick from a wide range of water toys, including Jet skis, electric hydrofoil surfboards, inflatable kayaks, standup paddleboards, and much more.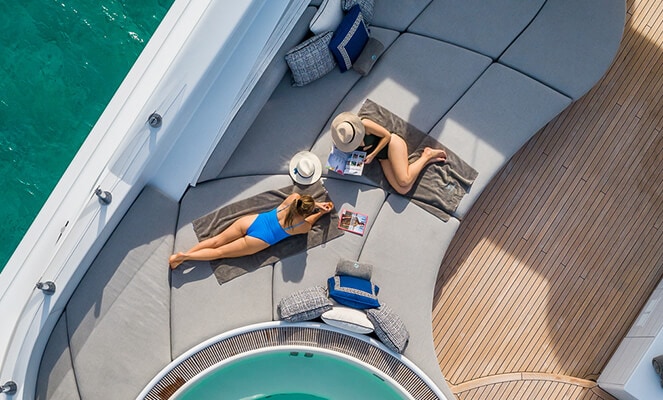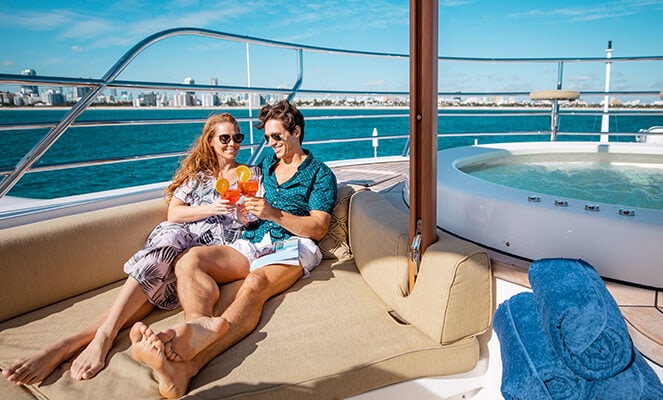 The FGI Global Yacht Charter Fleet
Our yachts for charter have everything you need to enjoy the ultimate vacation. Enjoy sampling extraordinary cuisine from world-renowned chefs, decompressing in the onboard jacuzzi, watching a movie under the stars in a dedicated cinema space, or just sitting on the deck with a drink in hand taking in your picture-perfect surroundings. On a charter trip, you can also be safe in the knowledge that your every need will be taken care of by the welcoming and hard-working crew, ensuring that you can truly unwind and have the best possible break.
From Feadships to Westports, from classic yachts to explorer's vessels, we've got yachts to charter to suit all tastes, with one vital factor in common: quality. Browse our impressive range of yachts to charter to find your perfect vessel and start planning your dream trip today.
Search yachts for charter
What to know about yacht charter
Contact a yacht charter broker